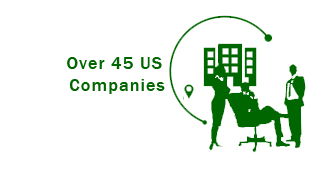 American Business Council is the voice of American Companies in Nigeria with membership of over 45 US companies. The affiliate of the US Chamber of Commerce in Nigeria, the American Business Council has become a powerful advocacy instrument for the Nigerian private sector. Incorporated in February 2007, ABC is a key vehicle fo expanding trade and investment opportunities between Nigeria and the Unite States of America in the interest of its member companies and both countries.
We create strategic engagement and partnerships with relevant stakeholders on policy, legal and regulatory issues that will improve the ease of doing business.
We are a think-tank that also champions the promotion of free trade in goods and
services, removal of trade barriers, quality  standards, bilateral  skills and capacity transfer between Nigeria and the United States.
We create value propositions for  businesses through provision of information and opportunities for engagement and networking to support business growth.
We support the growth of member companies and US businesses by providing sector specific market & business insights, intelligence reports and advisory services.

We promote the development of commerce and investment between the united state of America and the Federal Republic of Nigeria.