On today's episode, Delia Asuzu of PricewaterCoopers Nigeria and Olaniyi Yusuf of Verraki Partners share updates and insights with Maggie on the 2020 Economic Impact survey of US companies in Nigeria.
The survey highlights the impact US Companies make to the Nigerian Economy. The yearly survey is conducted by the American Business Council in partnership with PWC Nigeria, KPMG, Verraki Partners, and the US Embassy of Nigeria.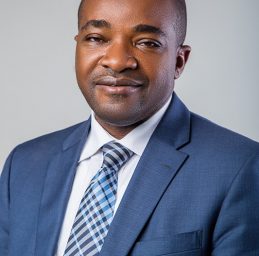 Over his 23-year career in Accenture, Niyi has been a part of numerous transformation projects. His expertise covers the implementation of IT-enabled business solutions for clients in Banking, Insurance, Consumer Goods, Public Sector, Oil and Gas, Telecoms and Manufacturing. He has been instrumental in the creation of key infrastructure for the Nigerian banking industry including the national payment switch and a credit bureau.
In 2010, Niyi was appointed as Nigeria's County Managing Director. His focus is geared toward large scale transformation projects that seek to modernize and diversify the Nigerian economy – with meaningful improvements visible in people's lives and businesses in general. He is certified in IT Governance, Business Continuity, Project Management, and IT Service Management.
In 2019, Niyi became the Managing Director of Verraki Nigeria formerly Accenture Nigeria. Niyi is extremely passionate about developing Nigeria as demonstrated by his efforts in mentoring budding and experienced entrepreneurs. He actively serves on various boards including a national think tank, a leading Chamber of Commerce, an educational board and chairman of the Nigeria arm of the world's largest youth-serving NGO. He is an avid reader and devoted father of three.
Delia Asuzu is the Head of Clients and Markets Development at PricewaterhouseCoopers, Nigeria with responsibility for development and implementation of marketing & communications initiatives that support the delivery of the firm's vision and mission and market strategy. She has over 12 years of experience covering: Marketing strategy and planning, marketing knowledge management, advertising, internal and external communications, stakeholder engagement.