Cyber Hackathon 2023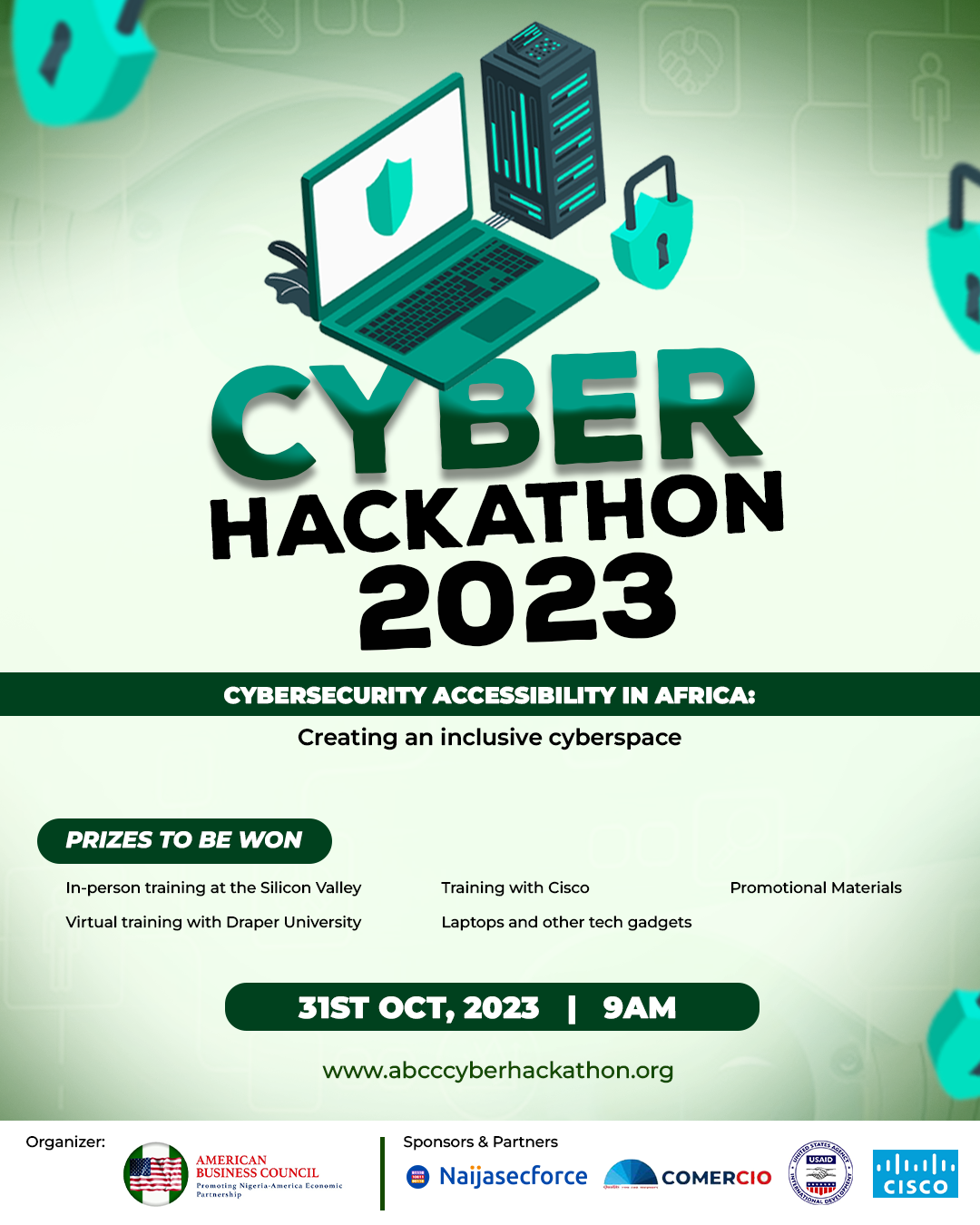 Cyber Hackathon 2023: CYBERSECURITY ACCESSIBILITY IN AFRICA: CREATING AN INCLUSIVE CYBERSPACE
31st of October 2023, may be the end of the month, but the beginning of a new lease of life for those passionate about technology. Tech fans have something unique to look forward to this year's hackathon event. It promises not just the thrill of competition but a chance to shape the future of cybersecurity and potential tec start -ups
Date: 31st October 2023
Partners: Draper University, Microsoft, and USAID , Commercio
VENUE:
The rapid evolution of technology and the digital realm has made cybersecurity more crucial than ever. This hackathon aims to harness the collective brainpower of its participants to generate innovative solutions, address vulnerabilities, increase accessibility and predict future challenges.
Participants:
Open to professionals, students, and anyone with a passion for tech and cybersecurity, this hackathon seeks to bring diverse perspectives and skillsets to the table. While the exact number of participants is yet to be finalized, the event organizers are gearing up for an overwhelming response.
Prizes Galore:
Winners and outstanding participants won't walk away empty-handed. The prize pool for this hackathon is both enticing and educational:
Certifications in Cybersecurity: Elevate your professional credentials with industry-recognized certifications. A fantastic opportunity for those looking to dive deeper into the cybersecurity realm.
Intensive Cybersecurity Trainings: These sessions promise to equip winners with advanced tools and techniques, both in-person at the Silicon Valley and virtually with Draper University, USA, providing them with a competitive edge in Africa's cyberspace.
Gadgets: Tech lovers, rejoice! From the latest accessories to universally sought-after gadgets laptops, there's something for everyone.