2021 Cybersecurity Conference
August 25, 2021 @ 3:00 pm

-

5:00 pm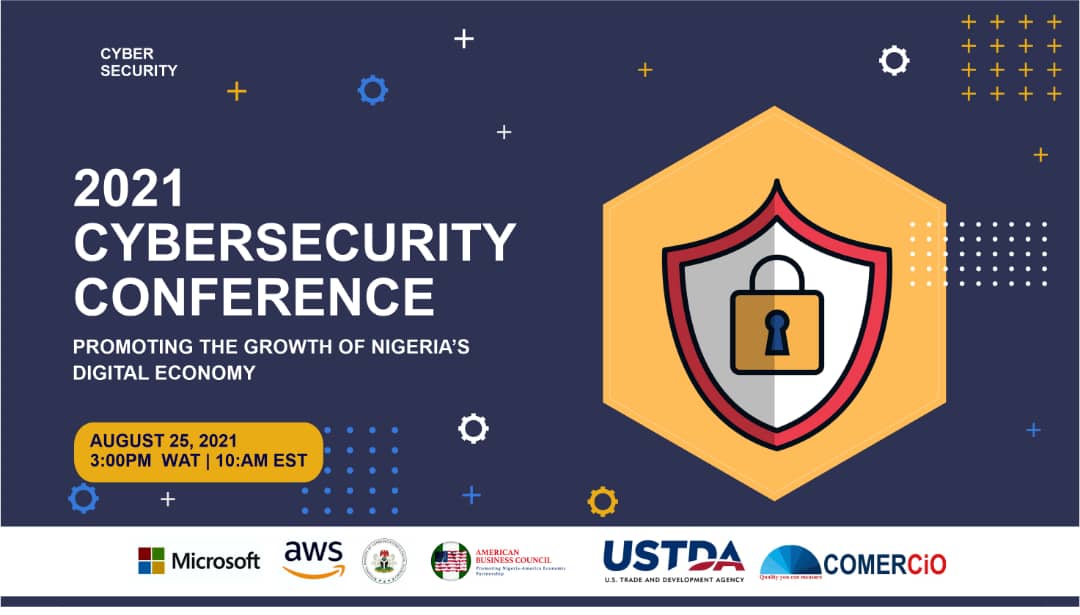 The COVID-19 pandemic has accelerated digitalization around the world, but as life has shifted increasingly online, cybercriminals have exploited the opportunity to attack vital digital infrastructure. States across Africa, where digital capacity continues to lag behind the rest of the world, have emerged as a favorite target of cybercriminals, with costly consequences.
Addressing these vulnerabilities in the context of heightened cyberattacks requires a coordinated and dedicated commitment to cybersecurity at a time when governments and organizations are already strained by the health and economic consequences of the COVID-19 pandemic.
On the 23rd of February, the Federal Government launched the National Cybersecurity Policy and Strategy (NCPS), which aims to address the nation's cybersecurity challenges, boost readiness for global cybersecurity collaborations and enhance national digital economic competitiveness. It also seeks to improve indigenous technology development, safeguard our critical national infrastructure, and ensure the protection of our cyberspace from cyberattacks, online fraud and other related illicit activities, including fake news and hate speech.
Against this backdrop, American Business Council in conjunction with the Federal Ministry of Communications and Digital Economy, USTDA and private sector partners are organizing a Cybersecurity Conference scheduled for the 25th of August 2021 at 3 pm Nigerian Time. The Conference will serve as a platform for engagement with Government, the private sector, influencers, civil society, and academia.
Objectives
To enhance a close collaboration and partnership towards the shared objective of protecting citizens, businesses, organisations, and the Government.
To discuss and identify areas for capacity building in Federal Parastatals to improve Nigeria's digital economy and boost its resilience against cyber threats.
To identify ways of increasing cyber security awareness among a wide range of individuals and provide them with the skills needed to protect themselves and their businesses.
To identify skill gaps and support the attainment of in-demand skills required to address the deficit in Nigeria's cyber security workforce.
To drive job growth among the youths and increase the competitiveness of Nigeria's workforce in the global tech market which addresses Goal 8 of the UNs 2030 agenda for Sustainable development.
Address issues on the use of social media and regulations.
To enable young Nigerians or Africans acquire affordable global certifications in cybersecurity.