Human Capital: The Key to Africa's Transformation
December 8, 2018 @ 8:00 am

-

5:00 pm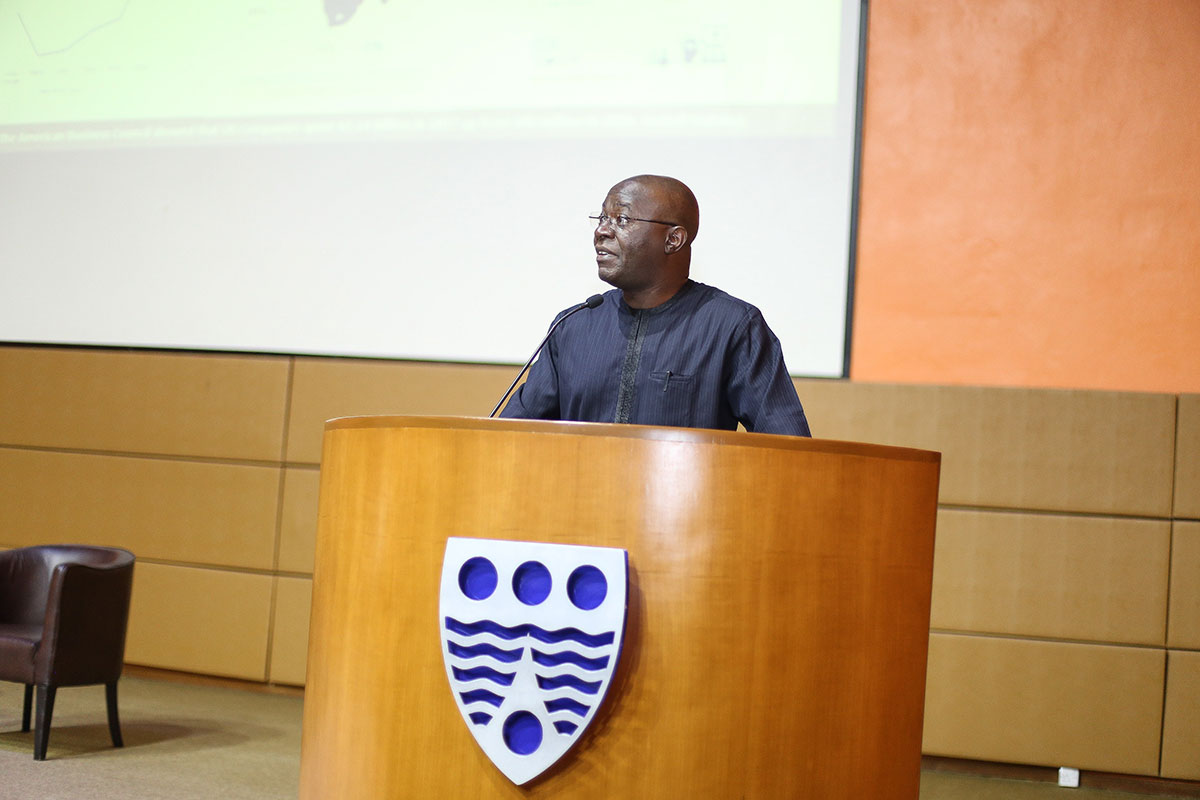 Human Capital: The Key to Africa's Transformation.
The Lagos Business School organized the African Business Conference which held on the 8th of December, themed Human Capital: The Key to Africa's Transformation. The event was partly sponsored by the American Business Council (ABC). The objective of the conference is to discuss ways on improving the competitiveness of Africa's Human capital resource and proffering practical solutions to health and education deficiencies
In a statement by Mrs Margaret Olele, the Director-General, American Business Council (ABC), said that citizens were greatest resources of Nigeria, adding that without them, there would be no leaders.
"I am here to let you know the greatest resource of this nation. As an ambassador, I have seen firsthand the diversity of the nation as well as its potential. The most successful people you will remember think in terms of people. Their value for people is what makes them stand out, that is why I strongly believe that the greatest resource for this nation is you," Ambassador Symington.
The ambassador said that the time was apt to scale up partnerships between U.S Companies and credible institutions like LBS, in order to improve vocational studies and requisite talents in areas that would enhance Africa's growth.
Similarly, Dr Lazarus Angbazo, the President, American Business Council, said that U.S companies operating in Nigeria were keen on training and spent over N1.6 billion on training and development in 2017 from N340 million they spent in 2016.
Angbazo, who is also the Chief Executive Officer of General Electric (GE) in Nigeria, stated that a recent talent survey carried out by the company showed a clear deficit in the area of Engineering profession. According to him, the study showed about 4,600 talents were available in the Nigerian market for profession that needed over 14,000 talents.
U.S Companies are focused on three key areas to drive innovation that would enhance human capital- education, localisation and digitalisation.
"Innovation is indispensable for solving Africa's challenges. Greater technical training is required for scalable and efficient solutions for the next generation," Angbazo said.
He called for Science, Technology, Engineering and Mathematics (STEM) focused education that would unlock the growth of infrastructure in Nigeria and indeed Africa.
Also, Mr Oscar Onyema, the Chief Executive Officer, Nigerian Stock Exchange, said that human capital defines the rate of economic growth of a country via productivity and employment levels.
Onyema said countries with low investment in human capital were typically less economically competitive, adding that most economies lagging behind have high rate of unemployment, especially amongst youths.
Commenting, Dr Enase Okonedo, the Dean, LBS, shared how the school was striving to ensure all participants in its programmes were developed into visionary leaders.
Okonedo said that Nigerians have been known to possess real potential which was visible in the citizens.