USA FAIR : ACCESS NIGERIA 2019
May 21, 2019 @ 8:00 am

-

May 23, 2019 @ 5:00 pm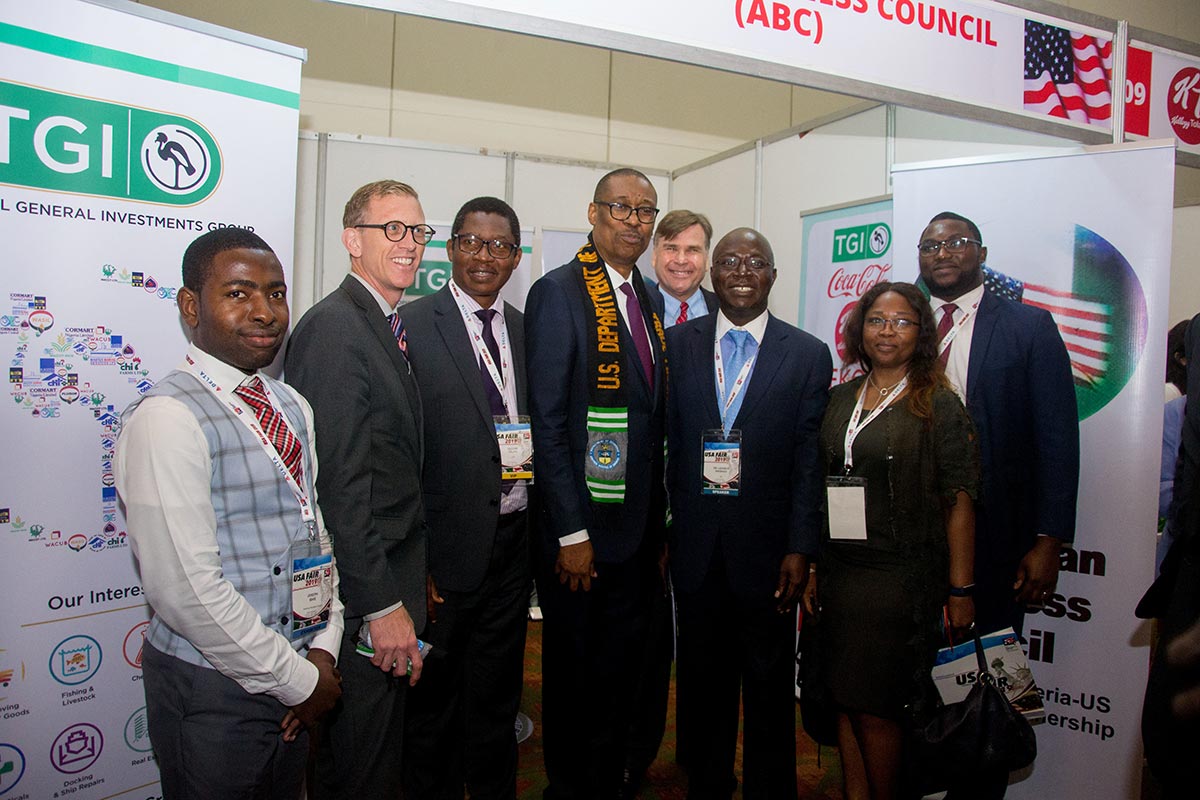 The US Commercial Service of the US Mission held 3 day USA Trade Fair from the 21st to the 23rd of May. The USA Fair is a multi-sectoral event which presents new-to-market and existing U.S. companies an opportunity to explore opportunities and potentials within the Nigerian market. 34 US Companies participated in the fair which includes members of the American Business Council – GE, UPS, Coca-Cola, Lek Oil, Procter & Gamble, TGI, Oracle, Rendeavour, Kellogg's Tolaram, Cummins and the American Business Council.
Speaking at the opening ceremony, the President of the American Business Council in Nigeria Lazarus Angbazo, stated that US companies make a huge impact in Nigeria and also Nigeria is the US largest trading partner in Africa. Despite Nigeria's socioeconomic challenges, its viability as an investment destination has not diminished.
The U.S. Ambassador to Nigeria, Mr. Stuart Symington, who described Nigeria as a remarkable country, said that leadership from Nigerians would drive Nigeria, Africa and the world forward. Symington enjoined business owners not to continue to see every opportunity as for making a profit but should be directed at making the whole world a better place.
"See every opportunity as one for Nigeria, one for America and one for the world. It should all be how to make the world a better place. So, we want all of us to make that future with Nigeria, and make that future with America for all of us,'' he said.