WORLD ANTI-COUNTERFEIT DAY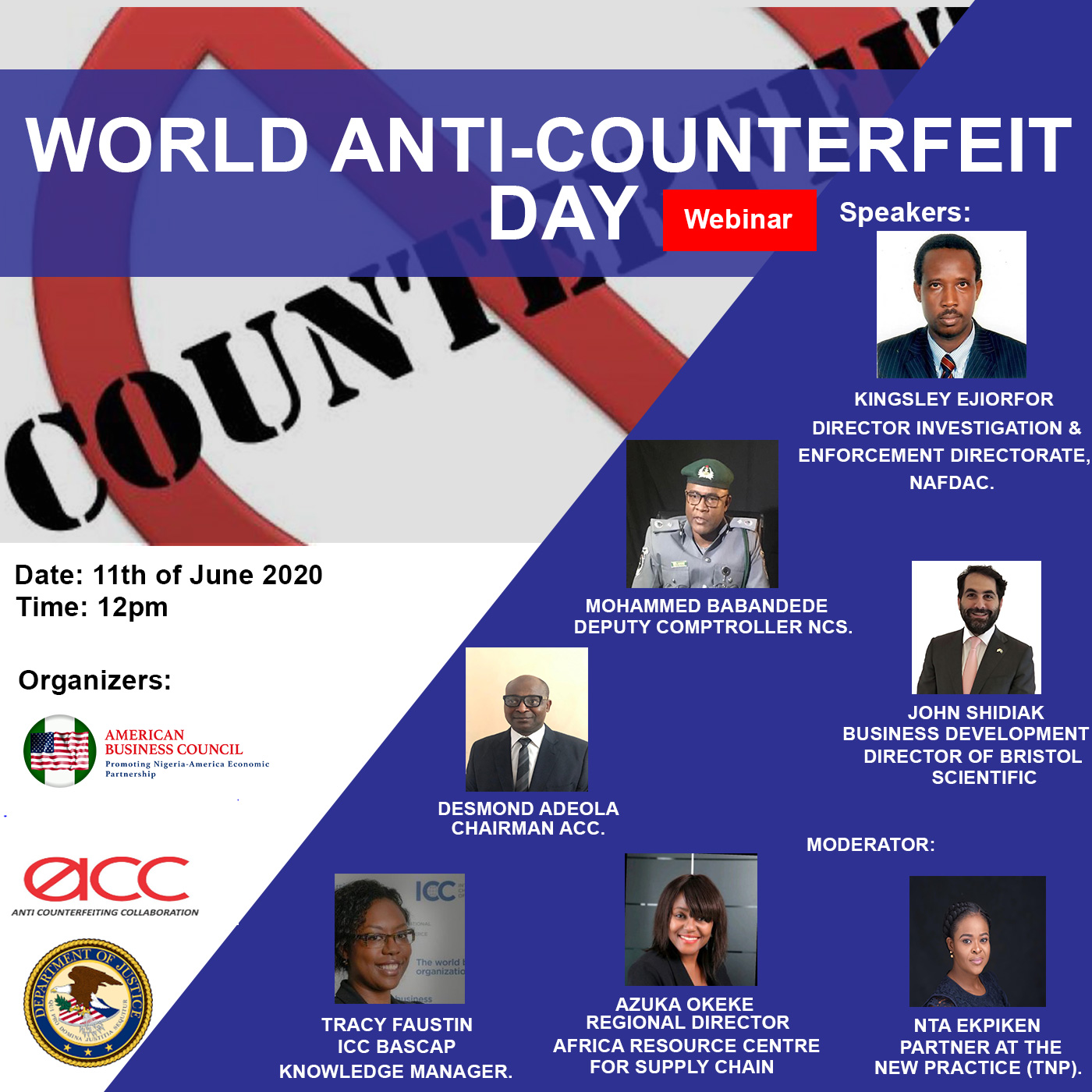 The American Business Council in partnership with the US Department of Justice held a webinar on the 10th of June to identify how the Nigerian Government and private stakeholders are combating counterfeits and paralel trade into the country especially with the huge demand for medical equipment during the pandemic.
The panelists shared updates on Parallel trade, counterfeit medicines and medical appliances, innovations around the supply chain over the period of the pandemic, and awareness creation by associations.
For more insights click here.