ABC Intellectual Property Symposium Dinner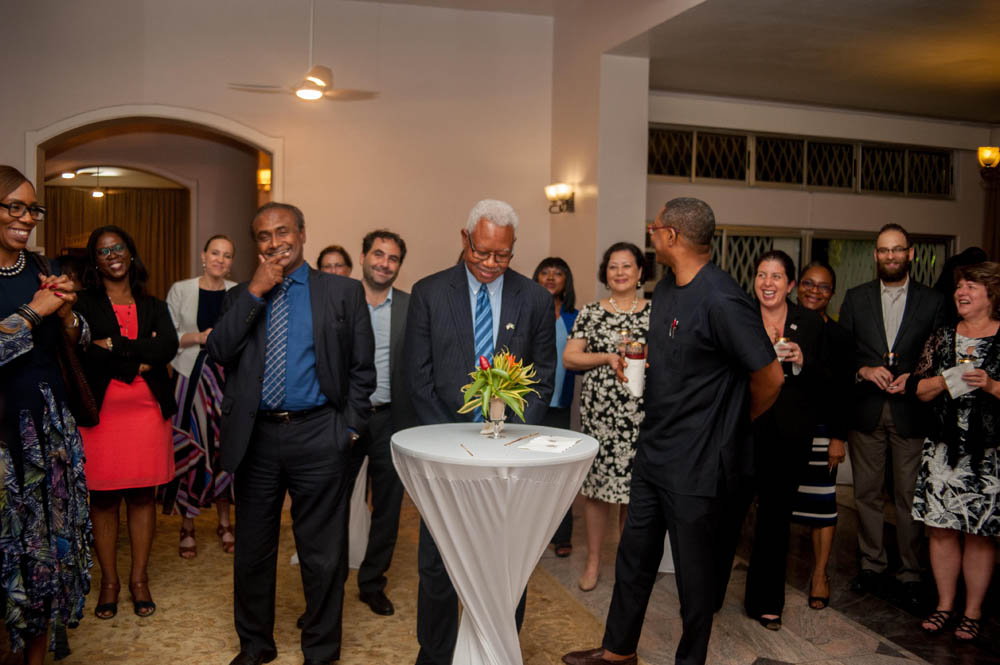 The American Business Council recently held its Intellectual Property Symposium dinner on the 17th of September at the residence of the US Consul General on the auspices of the just concluded 2-day symposium. Members of the American Business Council, US and Nigerian Stakeholders as well as sponsors and exhibitors were in attendance.
Sponsors and exhibitors were awarded plaques and certificates for their active participation and fervent support for Intellectual Property Rights in Nigeria.