Data Protection Workshop for Legislature
April 12 @ 10:00 am

-

5:00 pm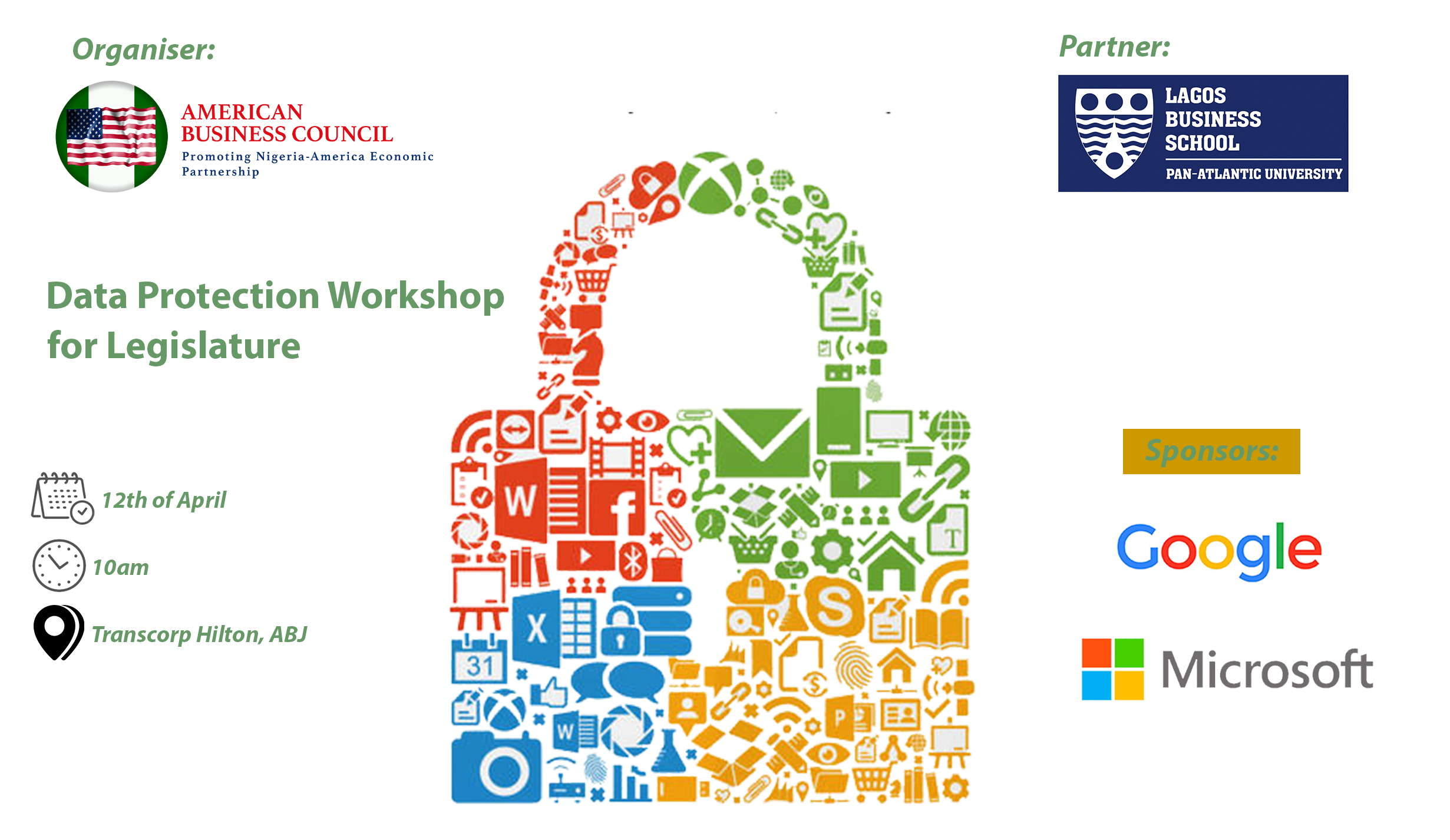 The fourth industrial revolution (4IR) and emergent information and communication technologies (ICTs) are speeding up Nigeria's digital transformation. An economy in transition requires synergies between the digital, legal, political and socio-economic infrastructures to realise the benefits and curb attendant risks of the digital economy. Thus, as we embrace digital technologies, mindfulness about social policies like data protection and privacy policies are critical to maintaining citizens' human rights in an online world. The increased risks of ICTs warrant regulatory changes around the world, especially as it relates to data and privacy.
Nigeria's economy is in transition and requires policies and regulations that will enable a conducive and enabling environment. The benefits of data protection are significant to Nigeria's economy as we seek to diversify and build a digital economy. Thus, a national, holistic and coordinated approach led by a single central regulator, working alongside other government ministries, departments, and agencies (MDAs) is fundamental and reduces the administrative burden of sector-specific regulators.
The Data Protection White Paper developed by the Lagos Business School and the American Business Council introduces the tenets of data protection in Nigeria, against global best practices and proposes policy recommendations for legislative change.
Current data protection framework in Nigeria
Section 37 of the 1999 constitution which is under Chapter IV (Fundamental Rights) speaks on the Right to private and family life of the Nigerian people.
The Section provides that, "The privacy of citizens, their homes, correspondence, telephone conversations and telegraphic communications is hereby guaranteed and protected."
On January 25, 2019, the National Information Development Technology Agency (NITDA) issued a regulation titled "Nigeria Data Protection Regulation (NDPR 2019)" which is the Act that particularly addresses data protection and privacy in Nigeria.
The NDPR 2019 is a data protection regulation aimed at safeguarding the rights of natural persons to data privacy, it fosters safe-conductor transactions involving the exchange of Personal Data, prevents manipulation of Personal Data and it also ensures that Nigerian businesses remain competitive in international trade. The NDPR 2019 emphasised and strengthened the provision of section 37 of the 1999 constitution of the federal republic of Nigeria.
Section 26 of the National Identity Management Commission (NIMC) Act issued 2007 prescribes approval of the commission before anyone can access the data in their database. It permits the commission to collect and process data on Nigerians.
Stakeholder feedback
At the workshop stakeholders highlighted that data protection and data privacy affect the lives of everyone both in the public and private sectors, especially in areas of business and economic activities.
Nonye Ujam of Microsoft shared that as we continue this journey on data protection, this is not the start but the continuation of an effort to show that we can create an environment that supports digital transmissions within the government and across. We must continue to engage in public and private sector collaboration.
"Cybersecurity is key in our business. Our platforms are cloud-enabled So when we have customers' data in our custody, we make sure that protection is at its maximum to ensure that people have the trust that if they give us sensitive data, we can protect it within the ambit of the Law.
"And this is why we try to engage and collaborate with the government to ensure that not only do we put measures in place to comply with whatever laws or policies existing in Microsoft for business, but also support the customers that we have to ensure that they are also able to remain compliant to the law." – Nonye Ujam, Government Affairs Lead MEA, Microsoft.
Dawn Dimowo, governmental affairs and public policy manager, Google, said that data protection was a critical component in the digital era as a growing number of organisations are using personal data to provide a growing range of services.
Dimowo said the economic potential of digital transformation is massive, especially in emerging markets where studies have shown that it could contribute up to 3.4 trillion in economic value by 2030 and Nigeria's GDP is estimated to increase by 33 percent with this projection.
"To reap this potential, digital sprinter economies like Nigeria need to take advantage of technology – by increasing the use of data, AI and cloud computing – to unlock future growth. It is important to have the right policies and legislative frameworks in place that can advance the use of technology, especially for start-ups and small businesses which we know to be the engines of growth," she said.
Vincent Olatunji, the national commissioner of the Nigeria Data Protection Bureau, said the government would adopt the White Paper as a major contribution from the private sector-led by the ABC and Lagos Business School in the proposed Data Protection Bill and policy formulation in the area.
Olatunji said," whatever we are taking away from here will be adequately captured in the bill that we are proposing. We are still taking input from as many stakeholders as possible. So on that note, I would like to on behalf of the minister of communication and digital economy, formally launch this private sector-led data protection in Nigeria White Paper."
The American Business Council will be working with other critical stakeholders including the Nigerian legislature and executive to ensure the enactment of data protection laws, formulation of friendly policies to provide conducive atmosphere for businesses and other endeavours that involve application of digital technology to thrive without threats.