Roundtable dialogue with the FIRS Executives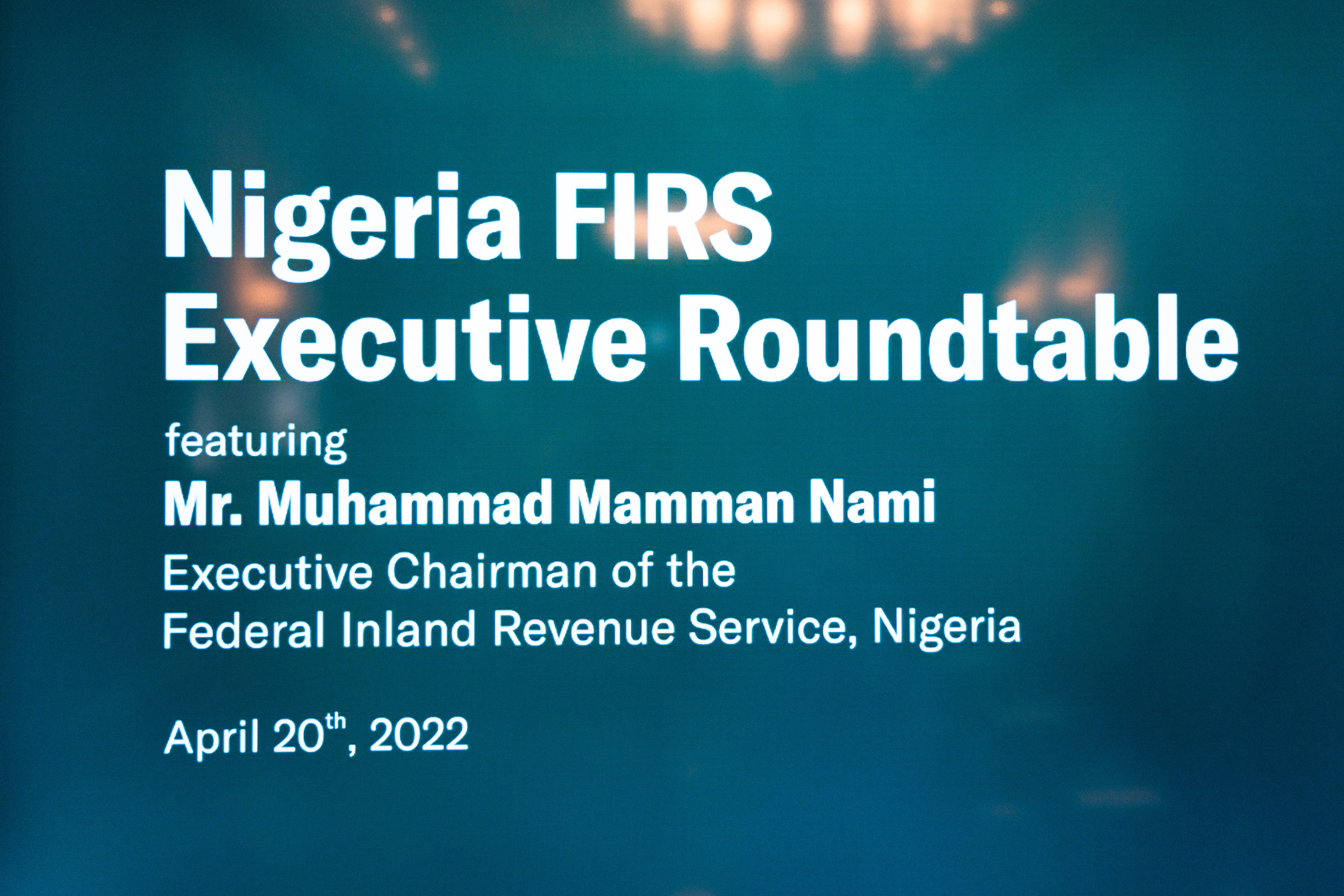 On April 20, the American Business Council Nigeria (ABC) in partnership with the US Chamber of Commerce hosted Muhammad Mamman Nami, Executive Chairman, Federal Inland Revenue Service, Nigeria for a hybrid roundtable dialogue with the U.S. private sector at the Chamber's headquarters in Washington D.C.
The meeting provided an opportunity to discuss the priorities of the Nigerian federal government on taxation, and incentives for investors, and identified potential areas of collaboration between FIRS and the ABC. The event also launched the FIRS- Private Sector Working Group.
Representatives from FIRS include the Board Secretary of the FIRS Ms. Ifekwuna, and the Head of International Taxation Division Mr. Mathew Olusanya Gbonjubola while the attendance by the private sector includes executives from Citi Bank, PwC, Intel, Coca-Cola, Google, Apple, KPMG, Dow Chemical, Procter and Gamble, Africa Resource Centre and others.