COVID-19: HOW LEADERS SHOULD RESPOND AND PREPARE FOR THE FUTURE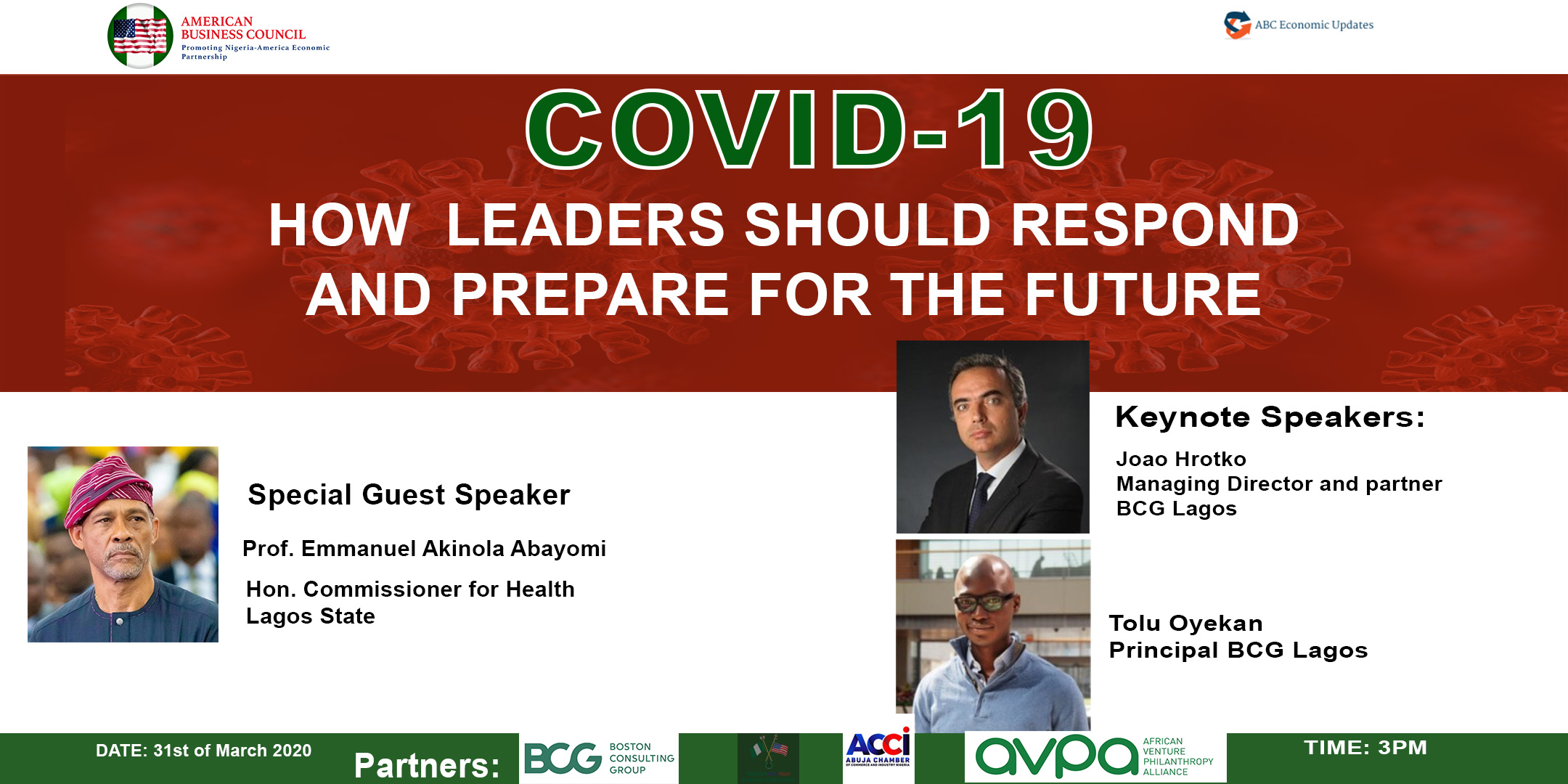 The American Business Council in partnership with Boston Consulting Group, The Africa Venture Philanthropy Alliance, Nigerian American Chamber of Commerce and Abuja Chamber of Commerce cordially invites you to webinar titled COVID-19: How leaders should respond and prepare for the future.
Special Guest Speaker : Proffesor Emmanuel Akinola Abayomi, Honorable Commissisoner for Health Lagos State
Keynote Speakers : Joao Hrotko, Managing Director & Partner BCG Lagos and Tolu Oyekan, Principal BCG Lagos.
When it's time, join your Webex meeting here.
Meeting number (access code): 200 604 334
Meeting password: feWTrBRj339 (33987275 from phones)
Join by phone
Tap to call in from a mobile device (attendees only)
+1-408-525-6800 Call-in toll number (US/Canada)
+1-866-432-9903 Call-in toll-free number (US/Canada)
Global call-in numbers | Toll-free calling restrictions
Join by video system, application or Skype for business
Dial 200604334@webex.com
You can also dial 173.243.2.68 and enter your meeting number.