COVID-19: HOW LEADERS SHOULD RESPOND AND PREPARE FOR THE FUTURE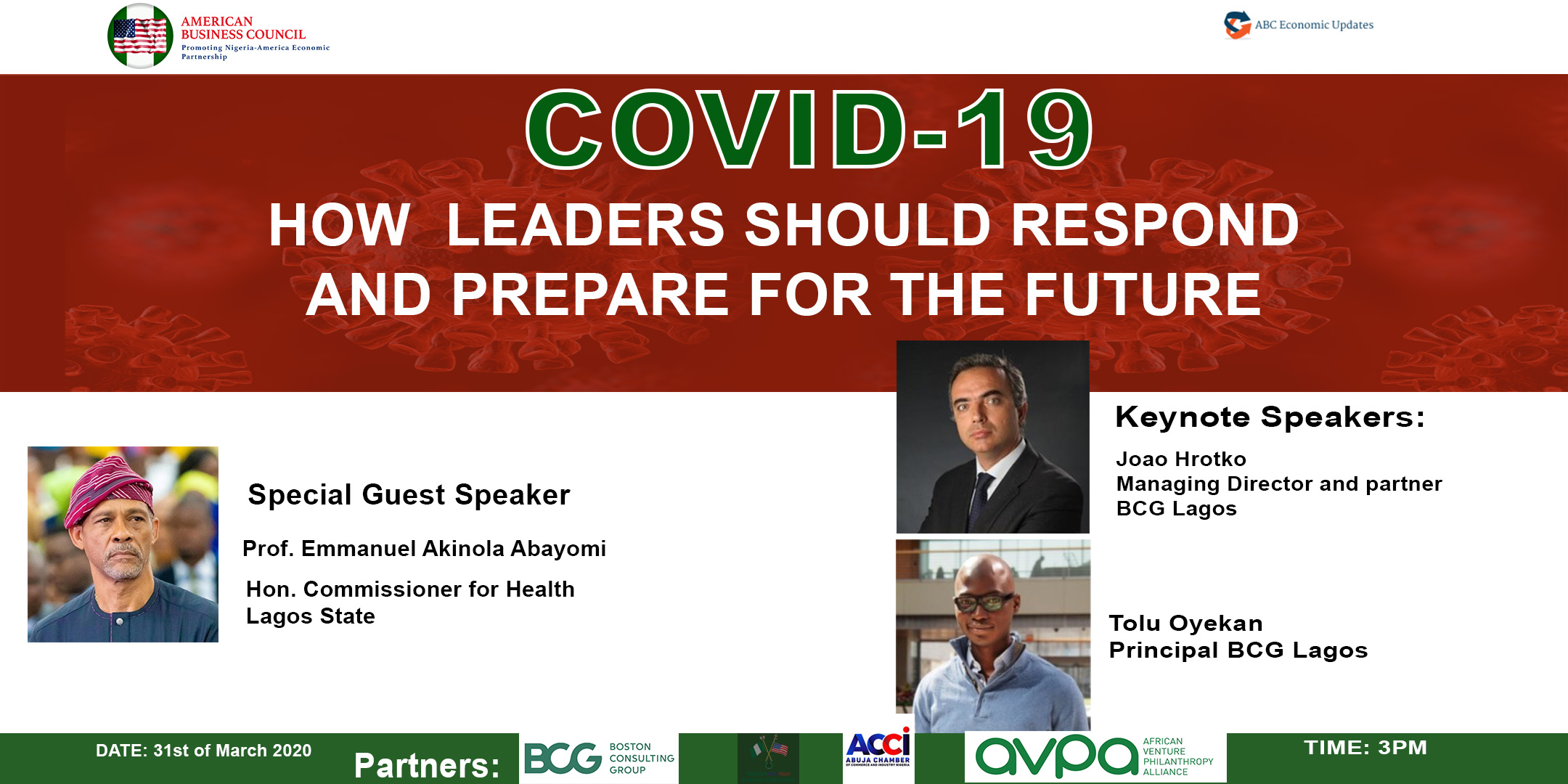 The American Business Council in partnership with Boston Consulting Group, Nigerian American Chamber of Commerce, Abuja Chamber of Commerce and the Africa Venture Philanthropy Alliance held a webinar on the 31st of March titled COVID-19: How leaders should respond and prepare for the future. The Presenters shared the evidence of effective Government response and the required private sector response pre and post pandemic.
Presenters include:
Joao Hrotko, Managing Director & Partner, Boston Consulting Group Lagos
Tolu Oyekan, Principal, Boston Consulting Group Lagos.